At Anselux we have worked with a lot of different clients either working directly with them or as a subcontractor to a prime contractor
of our clients. We are committed to delivering the highest quality and cost effective solutions to our clients.
We have also created some in-house applications and tools
Below are a few of the projects we have undertaken recently or currently undertaking
Healthcare portal developed in-house, where users are empowered to take charge of their healthcare using technology.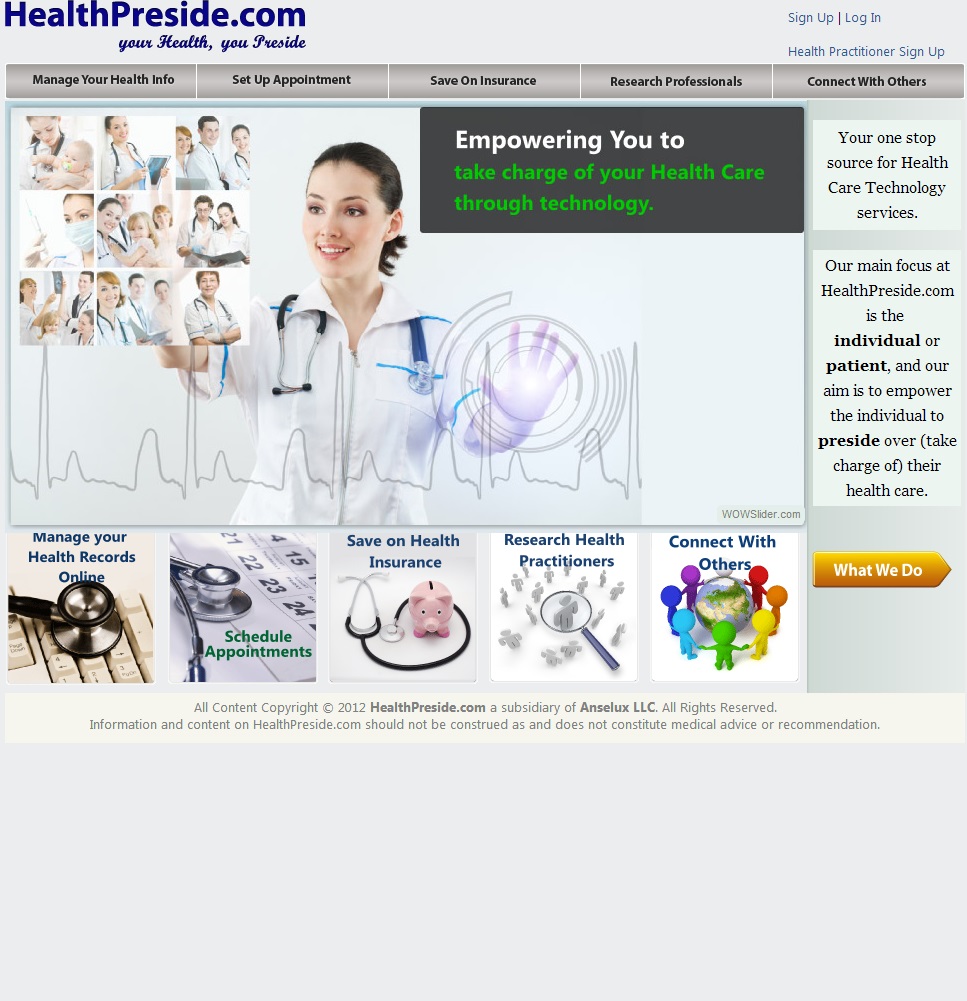 Financial application to help users manage their finances, worked with the client and other outsourced consultants to implement the solution.