At Anselux we have worked with a lot of different clients either working directly with them or as a subcontractor to a prime contractor of our government clients. We are committed to delivering the highest quality and cost effective solutions to our clients.
Past Performance
Anselux has provided software solution services and support to several private businesses (Capital One, Geico, Microsoft) and government (federal and state) agencies (DOJ, DEA and DBHDS).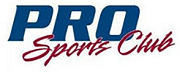 OEM Partnership
Anselux also leverages it's partnership with OEM Computer and Computer Peripheral Equipment manufacturers like Samsung, Lenovo and Hewlett Packard(HP) to supply Government agencies with computer hardware or peripheral needs.